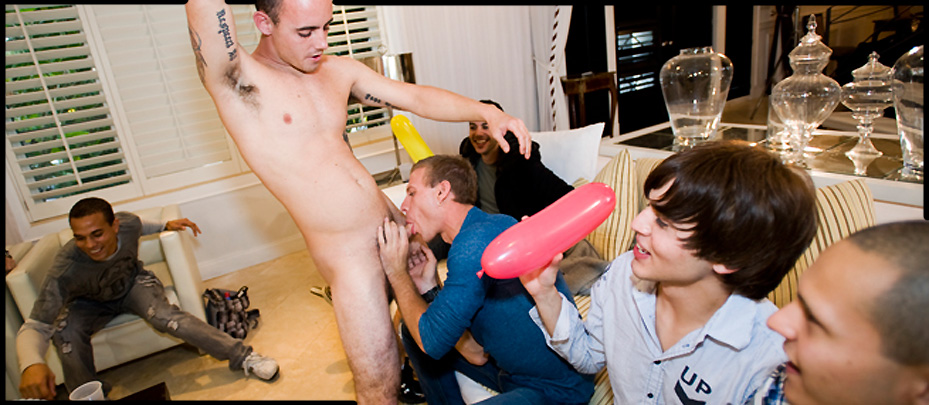 GET YOUR HOT SAUSAGES PARTY! If dicks going into mouths is your thing, then step right up to the best damn gay site on the web! We've got hot guys sucking off hot gays in a room full of wiener heaven. Our strippers are heating things up and the crowd is so horny they just can't resist getting their lips around some dick! Only at Sausage Party.

Get the Flash Player to see this player.
Join now! Watch more from gay strip club now!